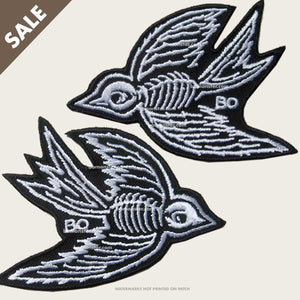 Get both 4" Sparrow Bones patches for one low price.
Sew them on opposing sides of a vest or jacket as if they're flying inward.
Both are hand-embroidered in white thread on a black background with raised black stitching on the edges.
Each patch has an adhesive backing so they can be ironed on before sewing for exact placement.